Foo Fighters have announced the title for its upcoming eighth studio album will be "Sonic Highways." While the album shares the same title as Dave Grohl's forthcoming HBO documentary series, the record is not a soundtrack for the docuseries. The band's members also shared the album's tracklist and cover on their website.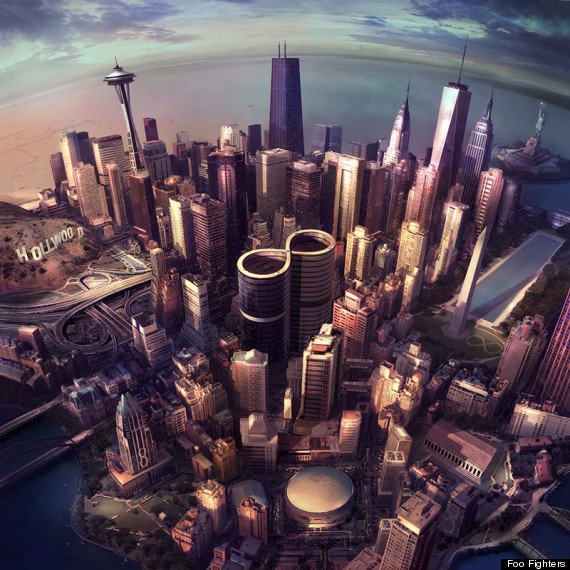 "This album is instantly recognizable as a Foo Fighters record, but there's something deeper and more musical to it," Grohl said in a statement. "I think that these cities and these people influenced us to stretch out and explore new territory, without losing our 'sound.'"
The band also recently posted a short clip of Grohl getting a tattoo of an infinity symbol along with the words "In the end, we all come from what's come before."
"Sonic Highways" is out on Nov. 10, and you can preorder the album or one of the many bundles on the band's store.
"Sonic Highways" tracklist:
1. "Something From Nothing"
2. "The Feast and the Famine"
3. "Congregation"
4. "What Did I Do?/God as My Witness"
5. "Outside"
6. "In the Clear"
7. "Subterranean"
8. "I Am a River"