Sir Paul McCartney is rocking into old age – the Beatles legend turns 70 on today.
The iconic artist has been entertaining the masses since his teens, when he met a local kid named John Lennon from his native Liverpool, England and joined his group The Quarrymen.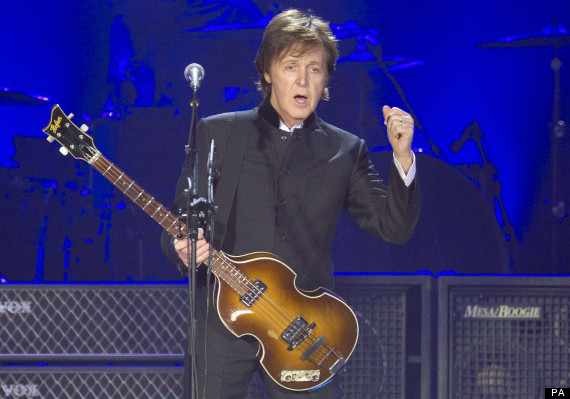 Sir Paul McCartney – 70, and still writing and touring, with his ever-trusty guitar
The band soon changed its name to The Beatles, and the rest is… history, and still continuing.
McCartney has established himself as a great solo star too and continues to rock audiences around the world, including a rather royal crowd at Queen Elizabeth II's Diamond Jubilee concert in London earlier this month.
He remains the most successful composer and recording artist of all time with sales of over 100 million albums and 100 million singles around the world, and the superstar isn't showing any signs of retiring.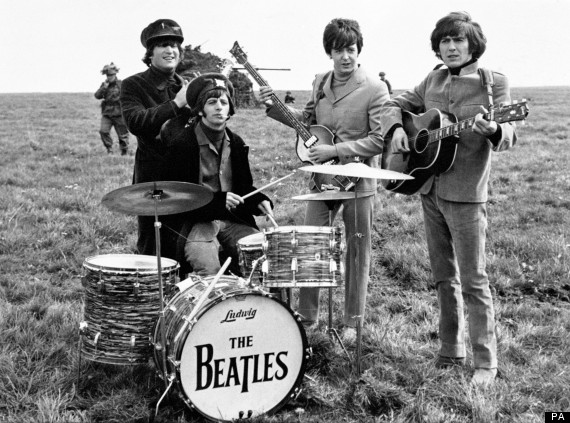 It all started back in Liverpool in the 1960s
In celebration of his huge success, here are 10 fascinating facts about the man of the hour to say, "Happy Birthday, Macca!"
– He idolised rock star Little Richard during his youth.
– McCartney faced a heartbreaking tragedy at the age of 14 when his mother, Mary, died of complications following a mastectomy. He honoured his mum's memory by naming his first daughter after her.
– The musician taught himself to play the Spanish guitar, trumpet and piano – all by ear.
– The singer had the minor planet 4148 renamed McCartney in his honor in 1990.
– The Rock and Roll Hall of Famer was made an honorary Doctor of Music from America's prestigious Yale University in 2008.
– He famously married three times – he was widowed when his beloved first wife Linda Eastman died from breast cancer in 1998 and he divorced former model Heather Mills in a highly-publicised court battle in 2008, after six years of marriage. He's hoping it'll be third time lucky after wedding New York socialite Nancy Shevell last year.
– His hit Beatles song Yesterday is the most covered song in the history of recorded music – more than 2,200 artists have performed their own renditions of the track.
– McCartney became the last of the Fab Four to be awarded a star on the Hollywood Walk of Fame when he unveiled the honour earlier this year.
– He boasts an estimated fortune of $760 million (£475 million), making him one of Britain's wealthiest people.
– He owns the publishing rights to more than 25,000 songs via his company MPL Communications, including those of Buddy Holly and those in hit musicals Guys and Dolls and Grease.
Source Huffington Post UK