Life+Times, Jay-Z's culture website, posted a 24-minute documentary about the rise of the Barclays Center. The video takes viewers behind the scenes of his run at the new Brooklyn venue. It's replete with admiring angles of Jay, his DJ and engineer Young Guru and the rest of the Roc Boys rehearsing for the big shows, but otherwise doesn't reveal much in the way of new information.
Highlights include Guru rapping Jay's "Run This Town" verse as the latter walks the arena in advance of the first show (around 13:50), Beyonce's appearance at the 15-minute mark (she's spotted walking just behind Jay as he makes his way to the stage) and Jay taking the subway and starting a near-riot (shouts to the lady who asked him if he's famous). Notably absent? Beyonce performing, as she did on night eight of the run.
Jay turned 43 on Tuesday, making it a fitting day to release the documentary. Mr. Carter isn't the only one getting a close-up: His wife Beyonce is the subject of a self-directed documentary that will debut in February on HBO. (Jay executive produced his documentary.)
Here are some stills: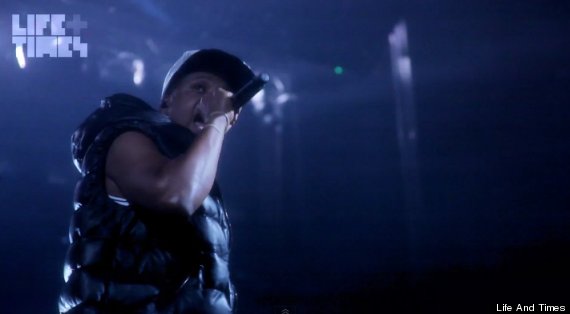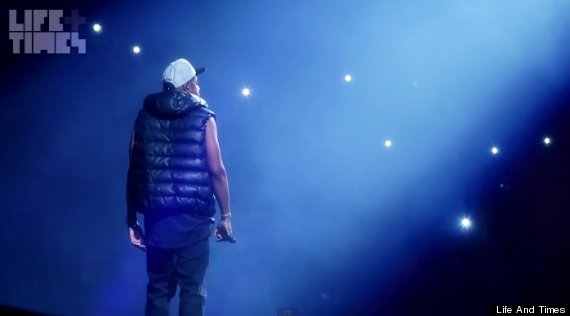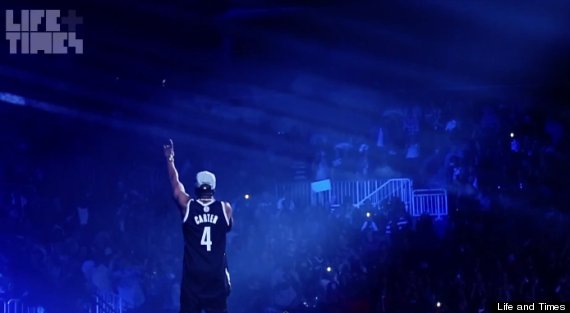 Beyonce!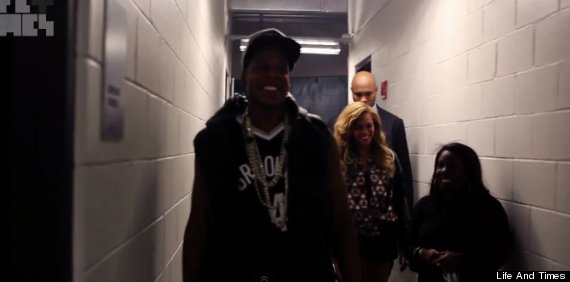 And our favorite…