Lana Del Rey is branching out from her music career, starring in an upcoming short film.
The 27-year-old singer made her name on her unique voice, recording hit songs such as 2011's "Video Games" and the track "Young & Beautiful" for Baz Luhrmann's "The Great Gatsby." Born Elizabeth Woolridge Grant, Del Rey took to Twitter on Saturday morning to announce "Tropico," the upcoming short film that she will be starring in. Directed by music video director Anthony Mandler, "Tropico" also features male model Shaun Ross.
The film is described as "a tale of redemption told to the music of Body Electric God's and Monster's Bel Air."
Del Rey released a poster for "Tropico" (shown below) and announced that the film will be screened in various cities.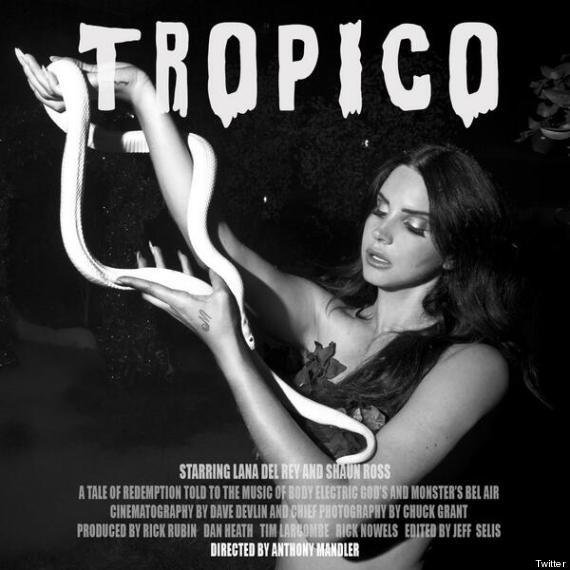 by Madeline Boardman