2012 may have been a big year for Selena Gomez, but it's about to get even more amazing.
The 20-year-old star has just been named Glamour magazine's Woman of the Year!
Selenita graces the cover of next month's issue in a gorgeous golden gown paired with ruby red lipstick.
In reaction to the honor, Gomez told the magazine, "Woman of the Year — I didn't even know I was a woman! I'm very honored… and it's a very, very big deal to me. I'm going to hold it close to my heart."
Selena landed the coveted title for her work as UNICEF's youngest ambassador. She recently helped Chilean families with the "Programa Puede" program, which develops early childhood education in impoverished communities.
Her music and movie career aren't taking a break anytime soon either. Besides Selena landing four number one singles on the Billboard charts including, "I Love You Like a Love Song" and "Who Says," she's breaking out of her Disney image and playing a party girl in the upcoming movie, Spring Breakers. She's also currently working on a Wizards of Waverly Place movie set to be released next year.
There's no doubt that Selena is a growing empire, but despite all that, she hasn't forgotten her roots. According to Perez Hilton, the Texan star recently reflected on her childhood and on her close bond with her mother, Mandy Teefy. "It's because of [my mom] that I can do things on my own. I like being professional. I like showing up on time. I like being good to people, and I know that I'm reflecting her at the end of the day."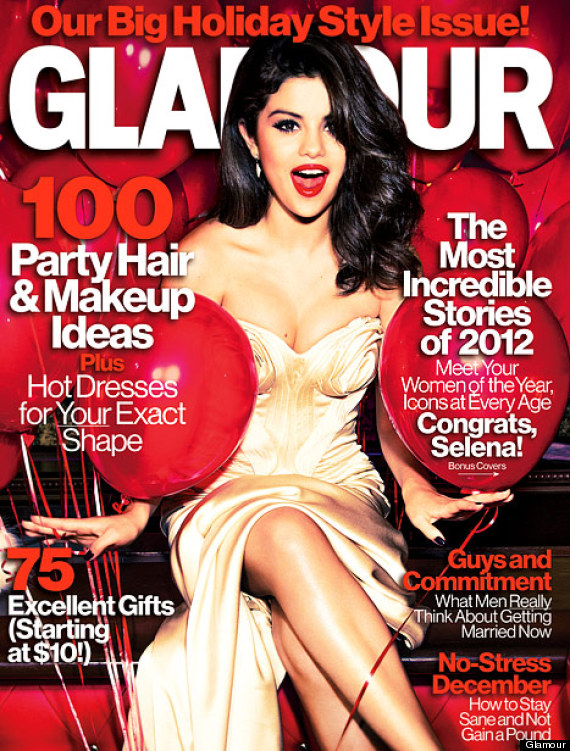 We are so proud of you, Selena! What are your thoughts on her Woman of the Year title?
By Sugey Palomares