Oh, social media. You bring so much joy and over-sharing to our lives! Sometimes that oversharing gets people mocked on Facebook. Sometimes it gets them arrested.
Like this Florida man, Dupree Johnson, who was charged with 142 counts of felony burglary after police scrolled through his Instagram feed and found selfies he'd taken with the items he stole from over 40 homes in the Boca Raton area.
Guns, jewelry, electronics. You name it. He stole it. And he just could NOT keep it to himself, you guys!
Authorities quickly issued a search warrant for Johnson's home in Lake Worth, Fla. Deputies not only discovered a Glock underneath his bedspread and a stolen — and loaded — Tec-9 9mm pistol, but also $250,000 worth of stolen jewelry, electronics and and firearms, Miami New Times reported.
When investigators asked Johnson what his occupation was, he replied—wait for it–"thief."Yep. That's what he said. So he's a thief, but not a thief and a liar? Sounds legit.
Johnson is being held on a $60,000 bond and currently wearing the crown for Insta-Idiot of the month.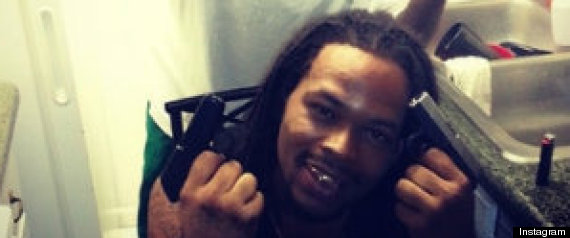 By By David Moye and Tattle Taylor